Midene Ceramic
Created and Handmade from natural material clay by Midene Design Studio
This is ceramic miniature version of the House from Fantasy collection,'Midi' size.
Height: ~ 5.1" (~ 13cm)
Width: ~ 3.9" (~ 10cm)
Length: ~ 3.5" (~ 9cm)
Package weight: ~ 2.2 lbs ( ~ 1.0 kg)
You can use this house as decorative candle holder - house has an opening at the bottom, which perfectly fits in standart tea candle. Just please pay attention – candle is not included into the purchase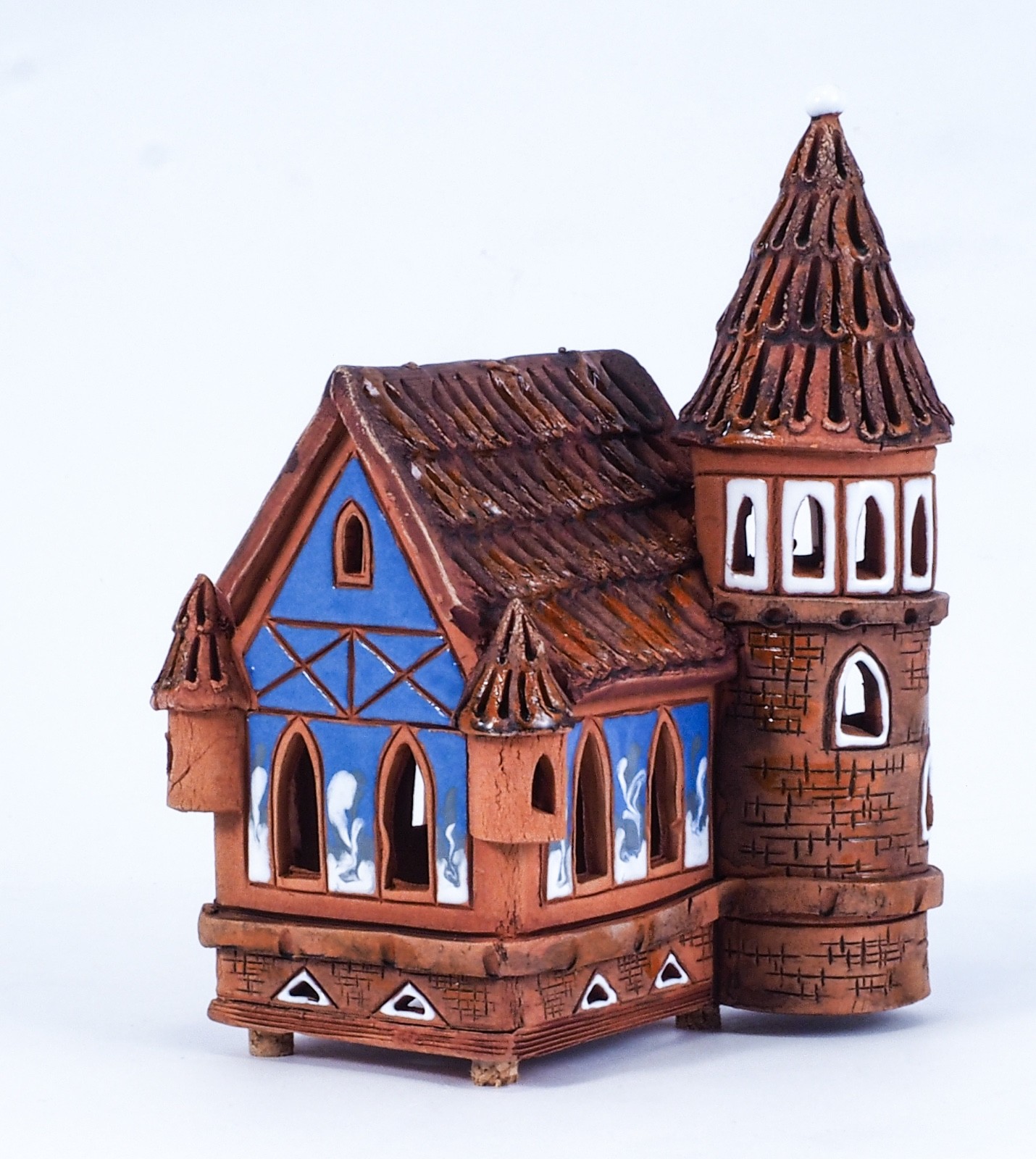 Shipping
We will pack carefully and ship within 1 business day. Package will be insured. Packages are assigned to a special tracking number which allows them to be tracked at each mailing stage. The item will be shipped by ground or air mail. Shipping time depends on your location (usually not more than 15 - 40 business days). Please, pay attention: we are not responsible for post hold.
Product
With a little piece of heart and warmth of artist's hands - it can be just heart-melting and extremely valuable gift, perfect addition to your collection or an elegant household decoration. Even the same model of the article is unique because of slight variations in size, color and pattern, which are caused by manual work.
Enjoy exploring the colourful world of Midene !
About Midene Company
Based in Lithuania, "Midene" is the biggest artistic ceramics company in the Baltic States, producing high quality artistic ceramics since 1994. Mainly - interior and exterior decorative elements, aroma candle houses miniatures, clay figurines for garden or office, artistic chamotte articles and other highly artistic items. With craftsmanship at the very heart of our company, we've developed a process which ensures quality at every stage of manufacturing. "Midene" exports to USA, Canada, Japan, Australia, Singapore, South Korea, Hong Kong, Taiwan and most European countries.